Not a Trail without a bash plate !
Everyone will agree that any motorbike could called a trail without a proper engine guard (and we are not talking here about useless genuine plastic part that will broke at first rocks meeting).
For some it will be the purest and estethic symbol of adventure, but for those who are enjoying off-road sessions it will simply be their most trusted ally to prevent  from engine damages caused by unfriendly rocks.
In short, that's a basic off-road equipment every biker should get to ride safely and to protect their favorite mount, especially with low ground clearance.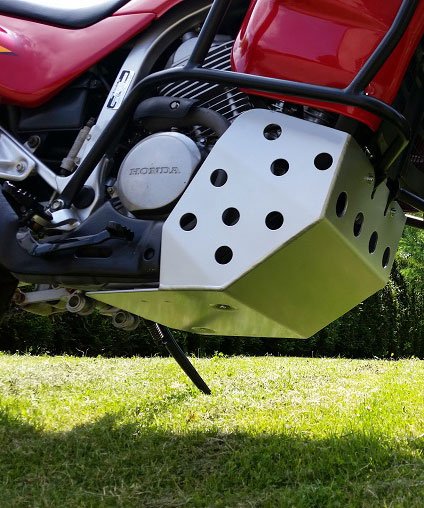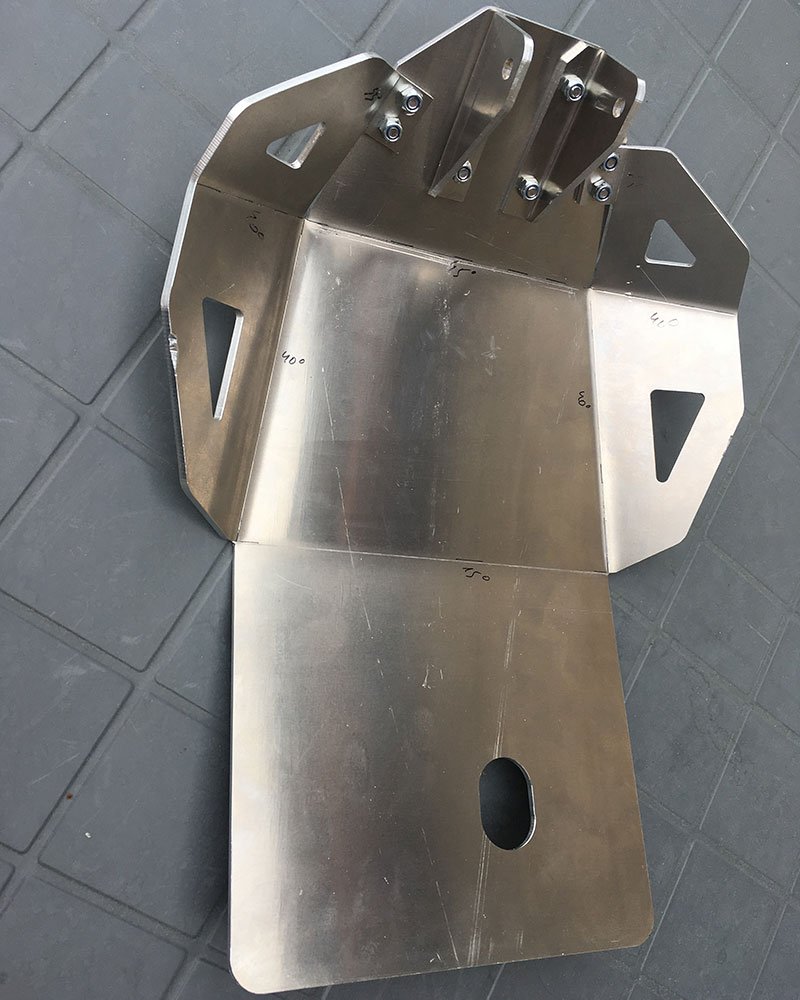 Several thickness available
Our bash plates are made with 3mm aluminium or 4mm for few monobloc models.
This thickness will widely provide a perfect protection : but if you consider 3mm is not enough, we can definitely handle 4mm special order request.

Design
Our bash plates are developped with the most enfolding possible design for maximum protection.
Standard colour is raw aluminium, but if this part has a more aesthetic purpose, we are also providing additionnal painting option with black epoxy.