Rally fairing kits Motoboxer
Looking for the adventure look ?
Specificaly designed to improve your driving experience, our navigation tower inspired from rally-raid machines will give you a much better overview on your navigation tools (GPS, tablet, mobile phone or even roadbook box).
A tailored integration
We are offering two different attachement systems : directly on the triple clamp which is or most common model, or through a specific adaptator for a fixed mounting on the steering column. If the fixed setup is not available for your bike, feel free to ask, we might be able to find a solution !
Genuine speedometer can be integrated for several models thanks to a specific frame, or should be idealy replaced by a digital version for a perfect match. Our products are natively provided with free spaces to receive usefull accessories like USB or 12v plugs, switch buttons, warning lights…
Let's pimp your vintage bike !
Improve your old but unsurpassed favorite bike, by bringing a performing lightning system (with LED or halogen technology), an optimized navigation unit and a real agressive rally-raid look !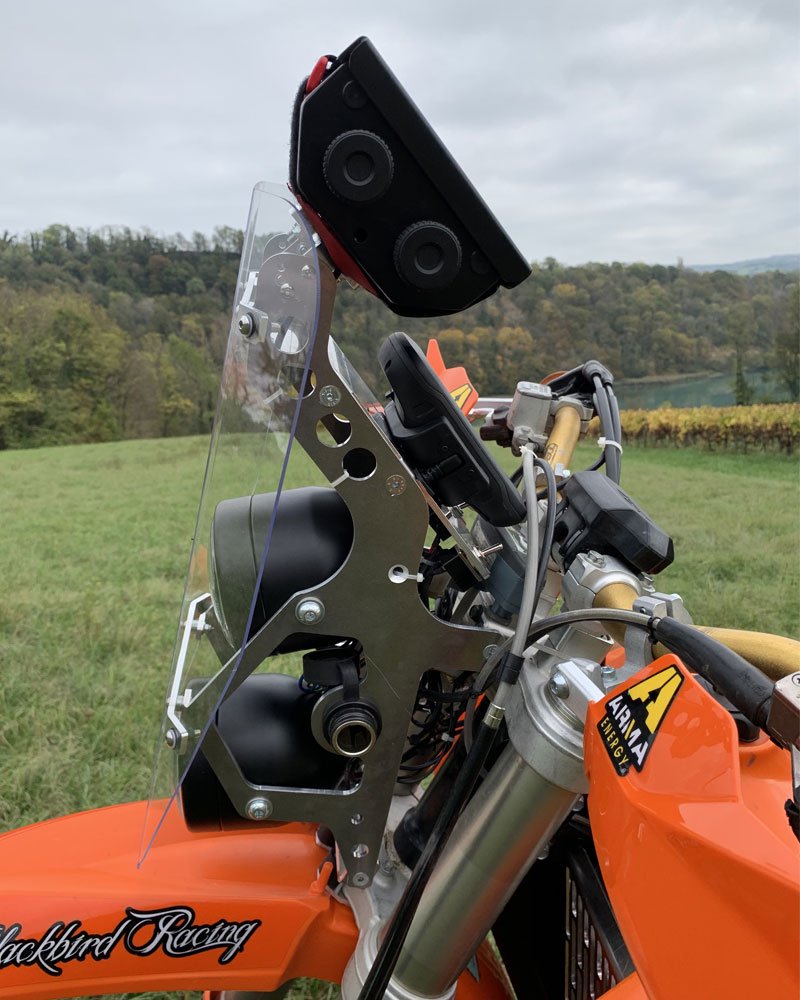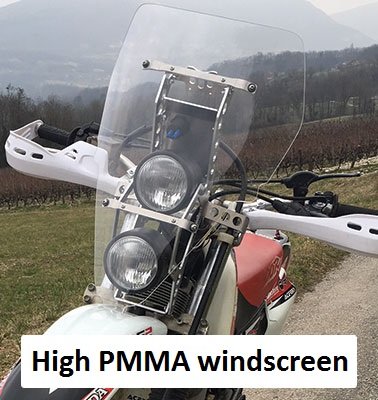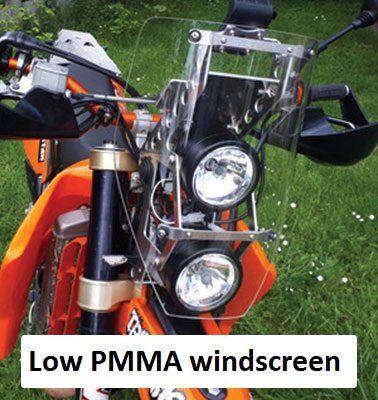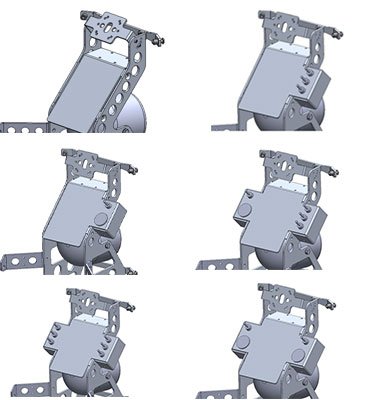 Tailored specifications
Manufacturing
3mm thickness aluminium for a maximum lightweigh and solidity.
3 windscreen models
Three choices without any additionnal cost : two PPMA's short or high, and a short unbreakable model made from polycarbonate that won't fear your off-road and falling sessions.
Navigation frame included
4 rotating positions with double stroke lenght vertical or horizontal  (31 x 38 mm et 38 x 31 mm).
Many custom dashboard possibilities
Standard version comes with a 110 x 125 mm simple panel that usually receive speedometer + 12v plug + usb plug. Many other optional versions are also available to custom your setup beyond limits with all your accessories.
Hole drilling on demand
Any secific stroke lenght or equipment to install ? Just leave us a message, we will adapt to your needs for free.